Infragard Jacksonville Members Alliance
Jacksonville, Florida USA
Platinum Sponsor

Give security and IT operations teams the power to secure, control and manage millions of endpoints
in seconds.
Tanium is the first and only enterprise platform to secure and manage endpoints regardless of scale or size. Tanium's patented linear-chain architecture turbocharges security and operations tasks so that actions previously taking hours or even days can be accomplished in seconds.
With the Tanium Core Platform, security and IT operations teams can ask any question about their environment in plain English, retrieve accurate and complete data, and immediately take any corrective action needed directly on the endpoint.
Vivid data visualization capabilities make it easier to measure and communicate insights across the environment. Extensible and open, Tanium Core Platform contains a variety of ready-to-use connectors, and its open APIs allow seamless integration of endpoint data with other IT systems.
With a minimal infrastructure that scales to support millions of endpoints, Tanium Core Platform dramatically reduces total cost of ownership while also being resilient to rapid rates of change inherent in today's complex network environments. The platform offers workflows for Asset Visibility (discover unmanaged, inventory and application dependency mapping), Risk and Compliance (vulnerability and configuration reporting, file integrity monitoring, and privacy data at rest content scanning), Operations Management (OS and 3rd party application installation, patching and removal) and Threat Management (incident response, indicators of compromise, event history and enterprise management of native OS tools like Defender and BitLocker).
Platinum Sponsor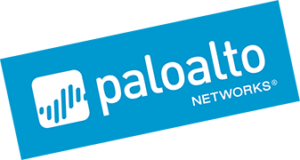 Palo Alto Networks is the next-generation security company maintaining trust in the digital age by helping tens of thousands of organizations worldwide prevent cyber breaches. With our deep cybersecurity expertise, commitment to innovation, and game-changing Next-Generation Security Platform, customers can confidently pursue a digital-first strategy and embark on new technology initiatives, such as cloud and mobility. For more information visit https://www.paloalto.com
Platinum Sponsor

The FireMon platform delivers continuous security for hybrid enterprises through a powerful fusion of vulnerability management, continuous compliance and orchestration. Since creating the first-ever network security management solution 15 years ago, FireMon solutions have continued to deliver visibility into and control over complex network security infrastructure, policies and risk for more than 1,500 customers around the world. For more information or a free 30-day trial, visit www.firemon.com.
Platinum Sponsor

Proofpoint Inc. is a leading next-generation security and compliance company that provides cloud-based solutions to protect the way people work today. Proofpoint solutions enable organizations to protect their users from advanced attacks delivered via email, social media and mobile apps, protect the information their users create from advanced attacks and compliance risks, and respond quickly when incidents occur. For more information please visit https://www.proofpoint.com
Silver Sponsor

Florida Blue is a leader in Florida's health care industry. Its mission is to help people and communities achieve better health. Florida Blue serves more than 5 million health care members, and nearly 18 million people in 12 states are served through its affiliated companies. Headquartered in Jacksonville, Fla., it is an independent licensee of the Blue Cross and Blue Shield Association, an association of independent Blue Cross and Blue Shield companies. For more information visit https://www.floridablue.com
Silver Sponsor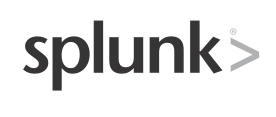 Splunk Inc. (NASDAQ: SPLK) was founded to pursue a disruptive new vision: make machine data accessible, usable and valuable to everyone. Machine data is one of the fastest growing and most valuable parts of big data — generated by every component of IT infrastructures, applications, mobile devices, website clickstreams, social data, sensors and more. Splunk is the leading software platform for machine data that enables customers to gain real-time Operational Intelligence. Our company's mission is to address the challenges and opportunities of managing massive streams of machine-generated big data. More than three quarters of the Fortune 100 and thousands of enterprises, universities, government agencies and service providers use Splunk software to harness the power of their machine data for application management, IT operations, security, web intelligence, customer and business analytics and more. Splunk helps customers solve problems in ways they could never dream before. With Splunk, all you need is a browser and your imagination.
InfraGard Jacksonville Members Alliance is a non-profit organization serving as a public-private partnership among U.S. businesses, individuals involved in the protection and resilience of U.S. critical infrastructures, and the Federal Bureau of Investigation.
InfraGard is a partnership between the FBI and the private sector. It is an association of persons who represent businesses, academic institutions, state and local law enforcement agencies, and other participants dedicated to sharing information and intelligence to prevent hostile acts against the U.S.  Each InfraGard Members Alliance (IMA) is geographically linked with a FBI Field Office, providing all stakeholders immediate access to experts from law enforcement, industry, academic institutions and other federal, state and local government agencies. By utilizing the talents and expertise of the InfraGard network, information is shared to mitigate threats to our nation's critical infrastructures and key resources. Collaboration and communication are the keys to protection. Providing timely and accurate information to those responsible for safeguarding our critical infrastructures, even at a local level, is paramount in the fight to protect the United States and its resources.  Join us and help keep our infrastructure safe.
Thank you for visiting Infragard Jacksonville Members Alliance