Infragard Jacksonville Members Alliance
Jacksonville, Florida USA
Platinum Sponsor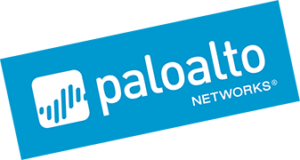 Palo Alto Networks is the next-generation security company maintaining trust in the digital age by helping tens of thousands of organizations worldwide prevent cyber breaches. With our deep cybersecurity expertise, commitment to innovation, and game-changing Next-Generation Security Platform, customers can confidently pursue a digital-first strategy and embark on new technology initiatives, such as cloud and mobility.  For more information visit https://www.paloalto.com
Platinum Sponsor

Proofpoint Inc. is a leading next-generation security and compliance company that provides cloud-based solutions to protect the way people work today. Proofpoint solutions enable organizations to protect their users from advanced attacks delivered via email, social media and mobile apps, protect the information their users create from advanced attacks and compliance risks, and respond quickly when incidents occur.  For more information please visit https://www.proofpoint.com
Silver Sponsor

Florida Blue is a leader in Florida's health care industry. Its mission is to help people and communities achieve better health. Florida Blue serves more than 5 million health care members, and nearly 18 million people in 12 states are served through its affiliated companies. Headquartered in Jacksonville, Fla., it is an independent licensee of the Blue Cross and Blue Shield Association, an association of independent Blue Cross and Blue Shield companies. For more information visit https://www.floridablue.com
Silver Sponsor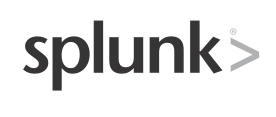 Splunk Inc. (NASDAQ: SPLK) was founded to pursue a disruptive new vision: make machine data accessible, usable and valuable to everyone. Machine data is one of the fastest growing and most valuable parts of big data — generated by every component of IT infrastructures, applications, mobile devices, website clickstreams, social data, sensors and more. Splunk is the leading software platform for machine data that enables customers to gain real-time Operational Intelligence. Our company's mission is to address the challenges and opportunities of managing massive streams of machine-generated big data. More than three quarters of the Fortune 100 and thousands of enterprises, universities, government agencies and service providers use Splunk software to harness the power of their machine data for application management, IT operations, security, web intelligence, customer and business analytics and more. Splunk helps customers solve problems in ways they could never dream before. With Splunk, all you need is a browser and your imagination.
InfraGard Jacksonville Members Alliance is a non-profit organization serving as a public-private partnership among U.S. businesses, individuals involved in the protection and resilience of U.S. critical infrastructures, and the Federal Bureau of Investigation.
InfraGard is a partnership between the FBI and the private sector. It is an association of persons who represent businesses, academic institutions, state and local law enforcement agencies, and other participants dedicated to sharing information and intelligence to prevent hostile acts against the U.S.  Each InfraGard Members Alliance (IMA) is geographically linked with a FBI Field Office, providing all stakeholders immediate access to experts from law enforcement, industry, academic institutions and other federal, state and local government agencies. By utilizing the talents and expertise of the InfraGard network, information is shared to mitigate threats to our nation's critical infrastructures and key resources. Collaboration and communication are the keys to protection. Providing timely and accurate information to those responsible for safeguarding our critical infrastructures, even at a local level, is paramount in the fight to protect the United States and its resources.  Join us and help keep our infrastructure safe.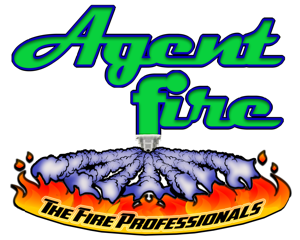 Please thank August Meeting Sponsor agentfireusa.com
Agent Fire, is a locally owned and operated full-service fire protection company. We pride ourselves on professionalism, knowledge of fire protection, and the ability to build lasting relationships with our customers. Our team works with you to design a fire protection plan that is tailored specifically to what you and your business require. We also work with property managers to ensure you don't go over your allotted budget. Our company provides a variety of fire protection services  that ensures your personnel and property are always protected.